Our safety training approach is essentially two-pronged; first to impact safety culture, knowledge and skills to prevent an incident should happen, these personnel need to confidently and competently respond/control the incident without loss of lives, damage to properties and environment.
All our courses are delivered using the very effective kinesthetic learning style in a modular format. This contributes to the high absorption and retention of knowledge and skill taught.
SMTC is also recognized for its service excellence that SMTC are able to work closely with clients to create custom-made courses to suit individual client's needs as well as most of its safety courses can be delivered anywhere in the world on very short notice year-round and on terms that create lasting partnership.
SMTC has also opened to delivering various Online OPITO courses and are the verge to technological superiority. Other than provide theory classes online, SMTC has also provide training programs using the latest state-of-the-art virtual reality simulator to simulate the experience in real-time situations and helps the delegate to fully understand the situation that they to go through once the training were done.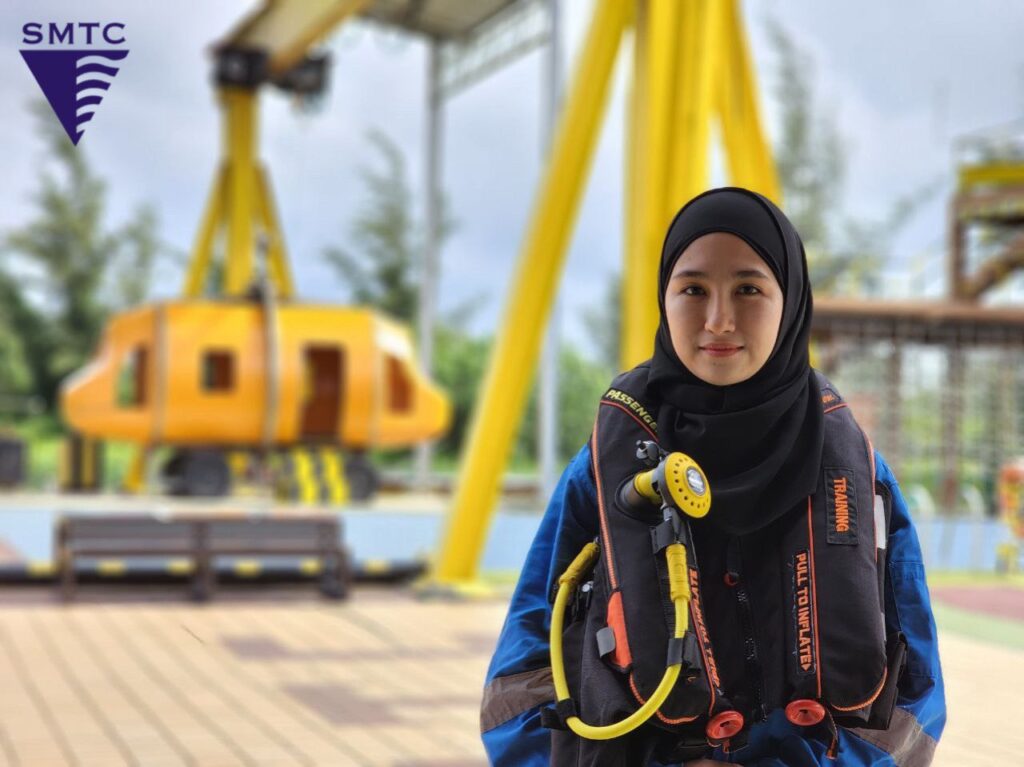 Safety Training Philosophy
Some of our courses are available at our client's locations globally. This is not only very cost effective (Some clients are known to spend as much as 70% of the total training cost on non-course fee expenses like travel days air-fares, accommodation, transport, and offsite allowances whenever their employees are sent to attend safety training away from the worksite) but it also allows site/line management team directly contributes to a safe work culture.
SMTC has successfully conducted onsite training at offshore (rigs, barges, vessels, platforms) and onshore locations in America, Europe, Africa and throughout Asia for multi-national oil/gas operators and their contractors/ services provider.
SMTC Is Partnering Local Interests To Set Up Offshore Training Facilities To Deliver OPITO's Approved Safety Courses At Global Locations
On an annual average of past years, we train over 80,000 delegates and deliver over more than 2,000 trainer days at global locations including at offshore/onshore locations in Japan, Mongolia, China, Taiwan, South Korea, Hong Kong, Vietnam, Thailand, Malaysia, Singapore, Indonesia, Brunei, Philippines, Australia, India, Saudi Arabia, UAE, Bahrain, Sudan, Egypt, Gabon, Angola, Congo, Ghana, Cameroon, Nigeria, South Africa, Holland, Spain, Scotland, England, Norway, Denmark, Russia, Ukraine, Czech Republic, Poland, Romania, Belgium, USA, Canada, Trinidad, Venezuela and Tobago. 
We are an ISO 9001:2015 and ISO 45001:2018 accredited safety training provider. 
We are an OPITO approved training and assessment center providing emergency response programs. We are also approved by PETRONAS Joint HSE Working Committee to conduct safety courses for the oil & gas industry in Malaysia. 
We are also approved by API-U to conduct Rigging & Slinging Training. We also provide Crane Operator Training for the beginners and school leavers. Our institution ae also approved by Department of Occupational Safety & Health (DOSH) (MO/JKKPIS127/682/9-19) to conduct Crane Safety Course. 
SMTC Malaysia is also a school for food safety handling recognized by the Ministry of Health (MOH).